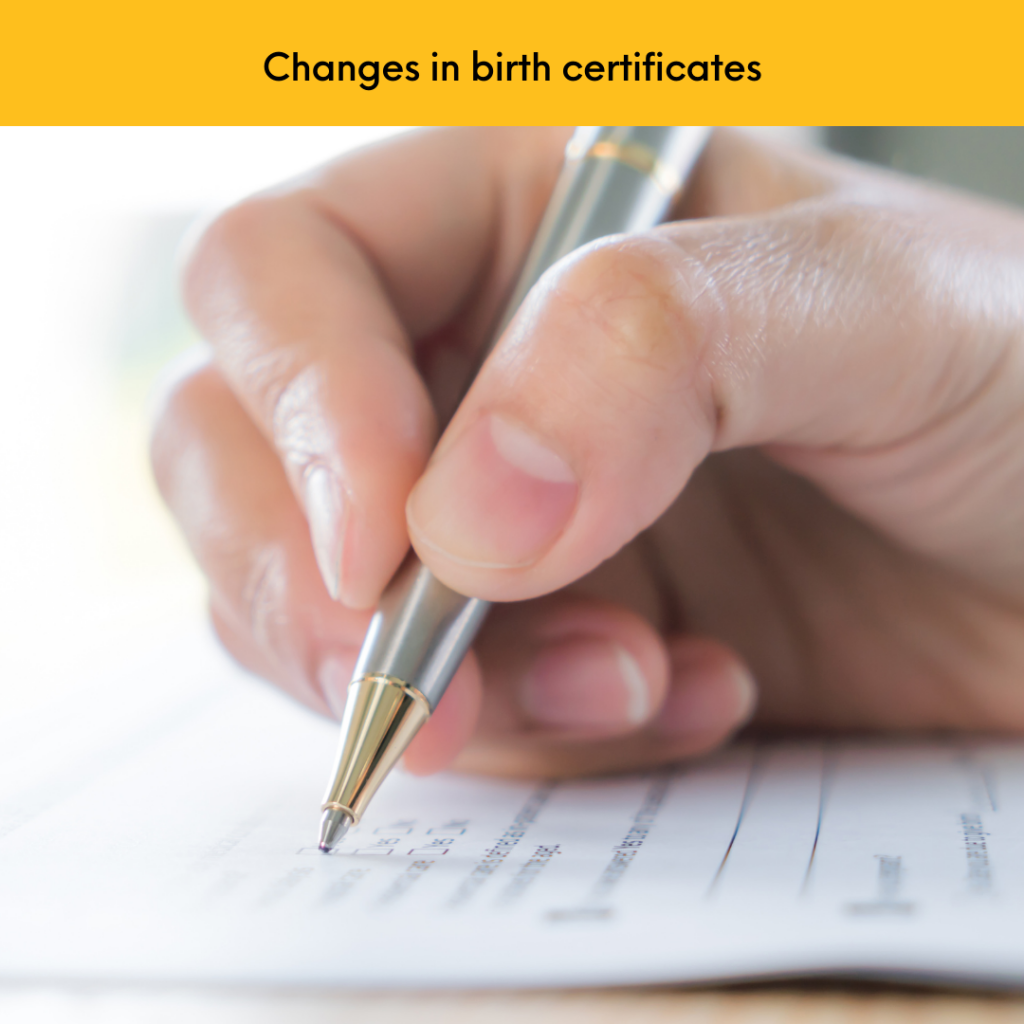 Published 11 October 2021, The Daily Tribune
Erroneous and inaccurate entries recorded in birth certificates are common occurrences in our jurisdiction. From misspelled names, mistaken dates and places of birth, to significant errors in sex, nationality, and legitimacy of an individual, these problems in registered recordings cause unnecessary stress to a person who has to undergo a process in rectifying his/her birth certificate. Such rectification cannot be taken lightly given that a birth certificate is a primary source to verify one's identity. The trouble in correcting these errors comes with the toil of determining the proper remedy to know which procedure to resort to.
Under the law, a change in a birth certificate depends on the nature of the error. It may either be by filing a petition before the local civil registrar concerned (administrative correction) or before the appropriate courts (judicial correction). The difference lies whether the error is clerical or substantial.
If the error is merely clerical or typographical (ex: misspelled name or misspelled place of birth), the proper remedy is through administrative means. Administrative correction of entries is governed by Republic Act (RA) 9048, as amended by RA 10172.
On the other hand, if the correction sought is substantial (ex: change of age, sex, status, and nationality), the proper remedy is through filing a petition in court and obtaining a court order authorizing such correction. Judicial correction of entries is governed by Rule 108 of the Rules of Court.
In the recent case of Santos v. Republic (GR 221277; 18 March 2021), the Supreme Court reiterated the rule that substantial changes in a birth certificate must be resolved through the appropriate adversary proceedings under Rule 108, and not through a mere petition for correction.
In his petition, Eduardo sought to correct his records in the civil registry to reflect his surname as "Santos" instead of "Cu," his nationality as "Filipino" instead of "Chinese," his filiation as "illegitimate" instead of "legitimate," and his mother's civil status as "single" instead of "married." He claimed he was born in Manila on 10 June 1953 to his Chinese father, Nga Cu Lay, and Filipino mother, Juana Santos, who were not legally married.
In dismissing Eduardo's petition, the Court held that the changes sought to be reflected are substantial and may only be resolved through the appropriate adversary proceedings under Rule 108.
The Court explained that "(Eduardo's petition) is not a simple or negligible matter of correcting a single letter in his surname due to a misspelling. Rather, Eduardo's filiation, status, and citizenship will be gravely affected." The High Court added that "this will affect not only his identity, but his successional rights as well."
Given that the changes sought to be reflected are substantial, the Supreme Court held that Eduardo must comply with Rule 108, which requires that the proper parties be impleaded and that the order fixing the time and place for hearing the petition be published. Moreover, the persons who must be made parties to a proceeding concerning the cancellation or correction of an entry in the civil register are: 1) the civil registrar; and 2) all persons who have or claim any interest which would be affected thereby.
In his petition, Eduardo impleaded as respondents the Local Civil Registrar of Manila, the National Statistics Office, and all persons who would be affected by the proceedings. Both parents of Eduardo are already dead and may no longer be impleaded in his petition.
From the foregoing, the Court held that while the civil registrar was properly impleaded, "Eduardo failed to demonstrate to the Court that he exerted earnest efforts in bringing to court all possible interested parties, including his siblings, their descendants, and the purported Chinese wife of his father."
The Court further ruled that Eduardo's act of simply alleging in his petition that he is impleading "all persons who shall be affected" by the proceedings did not satisfy the requirement under Section 3 of Rule 108.
Despite the dismissal of Eduardo's petition for correction of entries and cancellation of annotation in his birth certificate, the Supreme Court clarified that such dismissal is without prejudice to the filing of another petition under Rule 108 to modify his surname from "Cu" to "Santos," which is the surname of his mother.
We recall that in the recent case of Alanis III v. Court of Appeals, the Court held that "a legitimate child is entitled to use the surname of either parent as a last name." Thus, in consonance with the aforementioned ruling, the Supreme Court permitted Eduardo to use his mother's surname when he filed a petition for change of name.
For comments and questions, please send an email to cabdo@divinalaw.com.