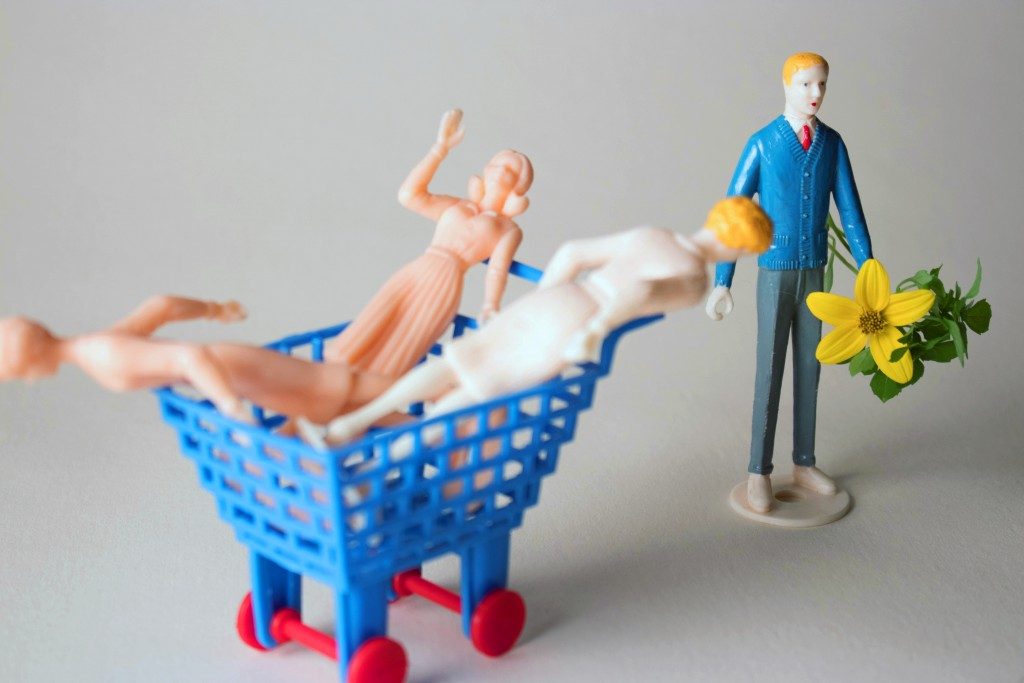 Published 28 September 2018, The Daily Tribune
Feel-good stories abound about happy and enduring marital union between Filipino women and foreigners. Yet, despite the positive publicity that these stories generate, some transnational marriages are not successful. There are cases where women are mistreated, abused or simply, exploited. To make things worse, unscrupulous persons engage in nefarious schemes to monetize women as if they are chattels by arranging brokered marriages with equally unscrupulous foreign men who will purchase them as brides for a fee.
It is for this reason that the Philippine Congress enacted Republic Act (R.A.) No. 6955, otherwise known as the "Anti-Mail Order Bride Law", on 13 June 1990, which makes it unlawful for any person to operate a business for the purpose of arranging marriages between Filipinas and foreign men for a fee. Regrettably, successful prosecutions under this statute are rare, if not non-existent, as widespread development of the internet brought a proliferation of match-making websites which legally remain beyond the coverage of R.A. 6955. Particularly, the prohibition under R.A. 6955 was readily circumvented as it only covers match-making through mail-order basis or personal introductions.
To address this problem, R.A. No. 10906, otherwise known as "An Act Providing Stronger Measures Against Unlawful Practices, Business, and Schemes of Matching and Offering Filipinos to Foreigner Nationals for Purpose of Marriage or Common Law Partnership", or the "Anti-Mail Order Spouse Act" was enacted; thus, effectively repealing R.A. No. 6955. This new measure aims to prevent the exposure of both Filipino men and women from possible abuse, exploitation, prostitution and violent situations brought about by match-making schemes. It further takes into consideration the emerging forms of technology, such as digital match-making platforms and sites, which facilitate the prohibited act of matching Filipinos to foreign nationals for marriage or common law partnership.
Specifically, R.A. No. 10906 makes it unlawful for any person, whether natural or juridical, to commit, directly or indirectly, any of the following acts: (1) engaging in any business or scheme for money, profit, material, economic or other consideration which has for its purpose the matching or offering of a Filipino to a foreign national for marriage or common law partnership on a mail-order basis or through personal introduction, email, or website on the internet; (2) exhibiting, advertising, publishing, printing, distributing, or causing the exhibition, advertisement, publication, printing, or distribution of brochures, flyers, or propaganda materials which are calculated to promote the prohibited acts in the preceding item, or to post, advertise, or upload such materials through websites on the internet; (3) soliciting, enlisting, or in any manner, attracting or inducing any Filipino to become a member in any club or association whose objective is to match Filipino nationals to foreign nationals for the purpose of marriage or common law partnership for a fee; and (4) to use the postal service or any website on the internet to promote any of the following prohibited acts. The above notwithstanding, legitimate dating websites, which have for their purpose connecting individuals with shared interests in order to cultivate personal and dating relationships, are not covered by R.A. 10906.
If found guilty, the person committing any of the prohibited acts and anyone who abets or cooperates in the execution of such acts, shall suffer the penalty of imprisonment for fifteen (15) years and a fine of PhP500,000.00 to PhP1,000,000.00. If the prohibited act is committed by a syndicate or committed on a large scale, the offender shall suffer the penalty of imprisonment of twenty (20) years and a fine of PhP2,000,000.00 to PhP5,000,000.00. If a person has the knowledge of the commission of the unlawful acts and profits from it or assists the offender to profit from it, without having participated therein, either as a principal or as an accomplice, he shall be considered an accessory to the offense committed and shall suffer the penalty of ten (10) years imprisonment and a fine of PhP100,000.00 to pHp500,000.00.
In case the offender is a corporation, partnership, association, club, establishment, or any juridical entity, the penalty shall be imposed upon the owner, president, partner, manager, or any responsible officer who participated in the commission of the prohibited act or who shall have knowingly permitted or failed to prevent its commission. Furthermore, the court may also suspend or revoke the license or permit to operate in the Philippines of the advertising agency, newspaper and magazine publisher, television or radio station, internet website, or other entities who commit any of the prohibited acts.
Someone once said that the choice of spouse determines your eternal destination- heaven or hell. Well, better choose wisely. For one, don't marry someone borne out a business proposition.
For comments and questions, please send email to cabdo@divinalaw.com