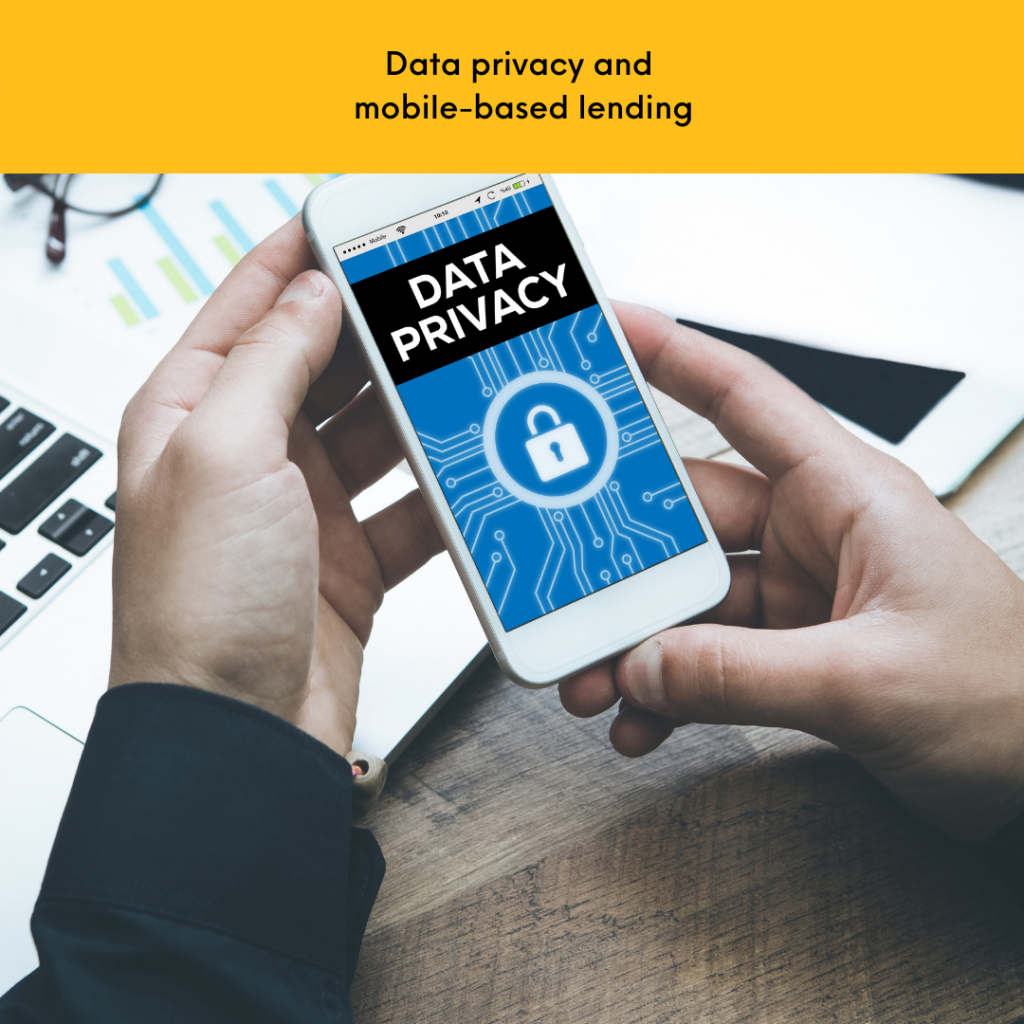 Published 10 September 2021, The Daily Tribune
The National Privacy Commission (NPC) recently ordered popular applications platform Google Play Store to take down four online lending apps, or OLA, for alleged serious privacy risks posed to those who download the apps.
The NPC also directed the operators of said apps to stop the processing of their borrowers' personal data, such as contacts, location, photos, media files, email, and social media data, for posing serious privacy concerns that expose borrowers to privacy risks and harms.
This ignites another round of discussion on the state of data privacy and financial inclusion in the country. With the gain in popularity of mobile-based lending, or the application, disbursement, and repayment of loans via mobile phones, to what extent are borrowers' right to privacy protected, and to what extent can lenders go to collect?
The seriousness of the issue was made apparent in 2019, when the NPC handled a total of 485 complaints against OLA that allegedly misused the borrower's information, including the disclosure of unpaid balances to other people. In sum, the complaints involved the staff of OLA allegedly calling or texting the borrowers' contact list about their inability to return the money, causing the borrowers embarrassment and emotional stress. Two-hundred and thirty-five of those cases were pursued by complainants and became the subject of the hearings with NPC.
It was revealed that the OLA supposedly required access to contact information, photos, files, and documents saved in the borrower's phone upon downloading, before processing of the online loan application can proceed.
This is strange because the apps are not social messaging services that would require access to such information in order to provide the service. The NPC found out that if a borrower fails to pay on time, his or her phone contacts receive a collection text message or call stating the borrower's full name and outstanding balance.
Indeed, mobile lending may have certain advantages due to convenience, speed, and minimal requirements and qualifications needed. But the risks may outweigh the advantages.
It raises concern that some companies operating mobile-based lending apps are not registered with the Securities and Exchange Commission (SEC), or even if registered, do not possess the necessary permit to engage in the lending business. Most alarming is the excessive data collection and outright violation of data privacy by the resort of some apps to rude and unfair collection practices.
Hence, OLA and other mobile-based lenders should be made aware not to resort to similar violative practices. Otherwise, they face the penalty of paying damages, risk closure of business, and face possible criminal liability for violation of the Data Privacy Act.
Necessarily, any discussion on privacy issues on mobile-based lending leads to the issue of financial inclusion. The unavailability of a convenient and above-board microloans to under-qualified applicants have perhaps contributed to the popularity of mobile lenders. Such is the need of some sectors during this pandemic that applicants are forced to accept shockingly high-interest rates, misrepresentations, excessive penalties, and even shameful collection practices just to get by.
Bangko Sentral ng Pilipinas (BSP) defines financial inclusion as "a state wherein there is effective access to a wide range of financial services for all, especially the vulnerable sectors. Effective access does not only mean that there are financial products and services that are available. These products and services must be appropriately designed, of good quality, and responsive to the varied needs of individuals and businesses — whether for saving, payments, financing, investing or getting insured."
Financial inclusion results in empowerment for the population, especially the underprivileged, to make informed, better, and long-term choices about their financial condition and start planning for a better future.
This is a long-term economic goal that can only be achieved with inter-agency cooperation and ensuring equal access to legitimate low-interest lending platforms to the populace. In the meantime, raising awareness on the right to data privacy is a step in the right direction. Borrowers do not surrender their right to privacy in exchange for a loan, and the right to data privacy is in no way subordinate or inferior to a lender's right to payment.
For comments and questions, please send an email to cabdo@divinalaw.com.