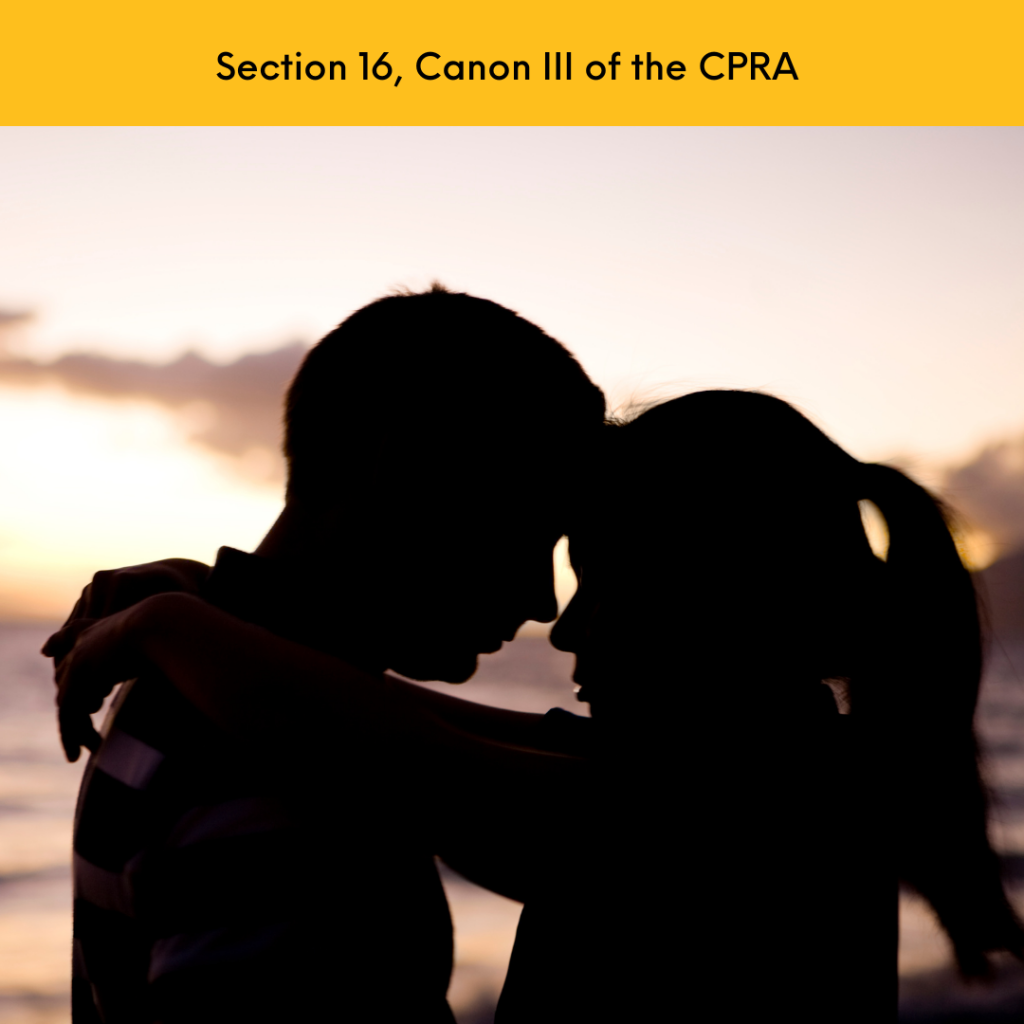 Published 26 May 2023, The Daily Tribune

Love is the answer, so they say. For legal problems, however, the Supreme Court seems to opine in the negative.
Lawyers are bound to advance the client's cause and to safeguard the latter's rights. People burdened with legal problems run to lawyers for legal remedies. However, in not too few cases, the relationship between the lawyer and the client is blurred. Through human frailty or otherwise, the professional relationship between lawyer and client mutates into a romantic one. When legal affairs overlap with the affairs of the heart, the dignity of the legal profession is put into question. Hence, the Supreme Court is wont to remind lawyers not to have romantic relations with their clients.
Supreme Court's adherence to 'no attorney-client romance' policy is emphasized in the newly launched Code of Professional Responsibility and Accountability or CPRA. The new code breathes new life into the 34-year-old Code of Professional Responsibility which was promulgated in 1988. Section 16, Canon III of the CPRA reads:
"A lawyer shall not have dating, romantic, or sexual relations with a client during the engagement unless the consensual relationship existed between them before the lawyer-client relationship commenced."
In an interview with ANC earlier in January this year, Supreme Court Associate Justice Maria Filomena D. Singh said, "We want to be very clear that the lawyer-client relationship can clearly define what are your duties and what are your responsibilities. We don't want any dating or romantic factor to blur these lines because trust and confidence are very, very important."
The CPRA seeks to clearly delineate attorney-client relations. The express prohibition against dating or having sexual relations with clients confines the relationship to professional dealings. An exception, however, is when such a relationship existed before the commencement of an attorney-client relationship.
From time to time, the Supreme Court penalizes lawyers for having illicit relationships with their clients. The proposed amendment, however, seeks to expand such cases as it effectively prohibits any kind of relationship (whether licit or illicit) except pre-existing ones.
Relationships are complicated. It could spring on the good days, and more so on the bad days. However, the legal predicament is no proper avenue for romantic entanglements between lawyers and clients. The legal profession necessitates observance of fiduciary relations. The relationship of trust and confidence in attorney-client relations will wobble on shaky ground if matters of the heart get the best of a professional relationship between client and attorney.
For more of Dean Nilo Divina's legal tidbits, please visit www.divinalaw.com. For comments and questions, please send an email to cabdo@divinalaw.com.