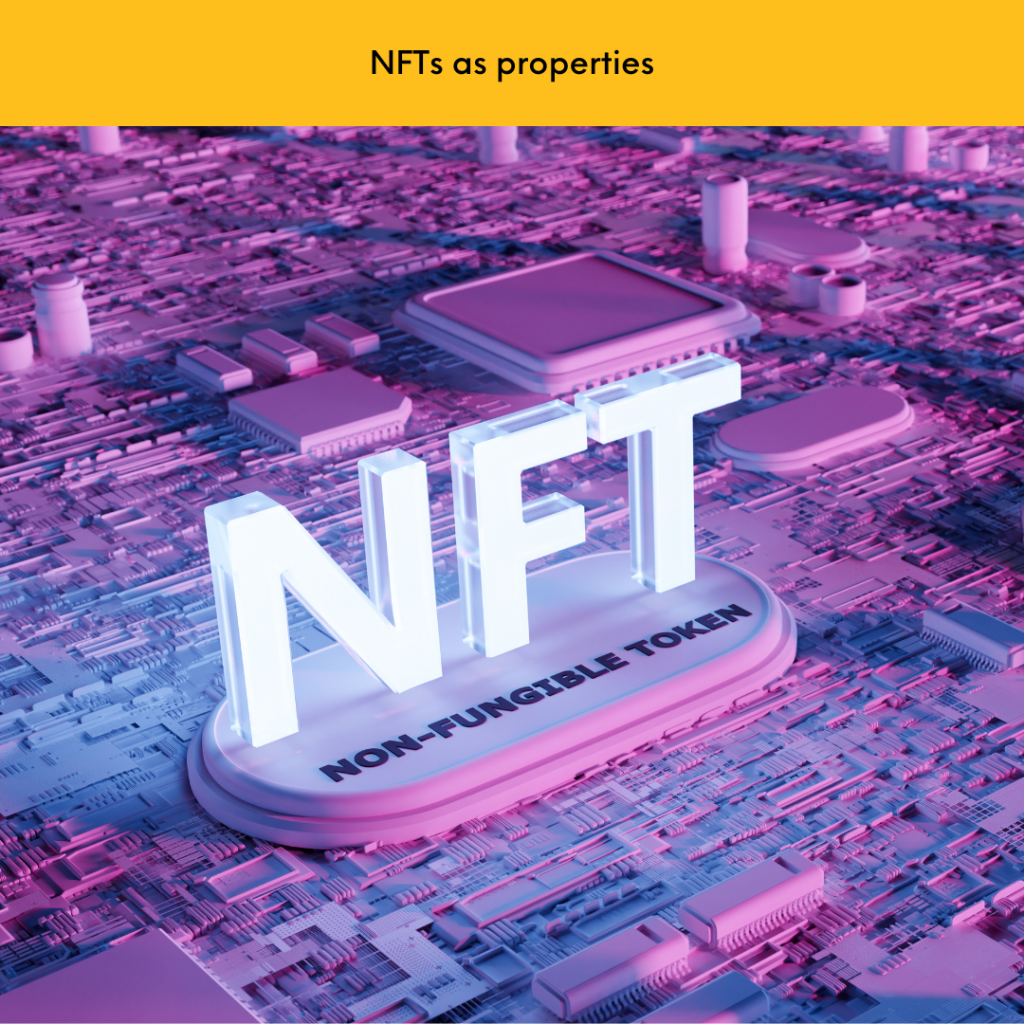 Published 12 December 2022, The Daily Tribune

Non-Fungible Tokens have seeped into the crypto ecosystem and spread like wildfire.
According to Investopedia, NFTs are "cryptographic assets on a blockchain with unique identification codes and metadata that distinguish them from each other." One of the most popular use cases of NFTs is the representation of ownership of digital assets like virtual real estate in a virtual world, digital collectibles, music, videos, or pictures.
Recently, in Rajkumar v. Unknown Person (Chefpierre), the High Court of the Republic of Singapore ruled that Non-Fungible Tokens meet the four requirements set out in Ainsworth and have fundamental characteristics of intangible property. Applying the Ainsworth criteria, the High Court of the Republic of Singapore took into consideration that metadata "distinguishes one NFT from another", digital wallet owners own NFTs to the exclusion of all others, "the nature of the blockchain technology gives the owner the exclusive ability to transfer the NFT to another party, which underscores the right of the owner," "NFTs are clearly the subject of active trading," and NFTs have "permanence and stability" similar to "money in bank accounts which, nowadays, exist mainly in the form of ledger entries and not cold hard cash."
In comparison, the Philippines does not have any specific law, rule, or jurisprudence regulating, defining or classifying NFTs. The closest regulation for virtual assets was issued by the Bangko Sentral ng Pilipinas (BSP).
Under BSP Circular No. 1108, Series of 2021, virtual assets refer "to any type of digital unit that can be digitally traded, or transferred, and can be used for payment or investment purposes."
The said circular also additionally defined virtual assets "as a medium of exchange or a form of digitally stored value created by agreement within the community of VA users." Nevertheless, "digital units of exchange that are used for (1) the payment of goods and services solely provided by its issuer or a limited set of merchants specified by its issuer (e.g., gift checks); or (2) the payment of virtual goods and services within an online game (e.g., gaming tokens) shall not be considered as VAs." In essence, the BSP only regulates VAs use as a "form of payment for goods or services" and does not directly regulate NFTs, in its general use case.
On the other hand, the Securities and Exchange Commission issued an Advisory posted on 8 January 2018 stating that some virtual currencies and related initial coin offerings "follow the nature of a security as defined by Section 3.1. of the Securities Regulation Code" and requires registration and certain licenses to sell to the public. Under Section 26.3.5(d) of the 2015 IRR of the SRC, an investment contract "means a contract, transaction or scheme (collectively "contract") whereby a person invests his money in a common enterprise and is led to expect profits primarily from the efforts of others."
This is relevant to NFTs since, in a recent SEC Advisory posted on 4 January 2022, SEC warned the public not to invest in OUTRACE which encourages the public to acquire its in-game NFT and coin $ORE. SEC further advised that said presale of NFTs and initial coin offerings are investment contracts since OUTRACE utilized "the NFT platform as part of its scheme in order to gather funds from the public to support its dubious project on the promise of lucrative return."
It must also be noted that the ownership of NFTs generally does not carry the transfer of copyright ownership. NFTs are not considered "original works" that can be authored as referred to under Section 172 of the Intellectual Property Code, i.e., books, pamphlets, lectures, musical compositions, drawings, paintings, photographic works, audiovisual works, and cinematographic works. As it is, NFTs are data stored in the blockchain or codes that may also contain an original work or its derivative.
Thus, based on the foregoing, there is still no clear regulation for NFTs, the crypto ecosystem, and even Web 3.0. Nonetheless, due to its rapid adoption, we will be expecting a plethora of laws, rules, regulations and jurisprudence in the next coming years.
For more of Dean Nilo Divina's legal tidbits, please visit www.divinalaw.com. For comments and questions, please send an email to cabdo@divinalaw.com.