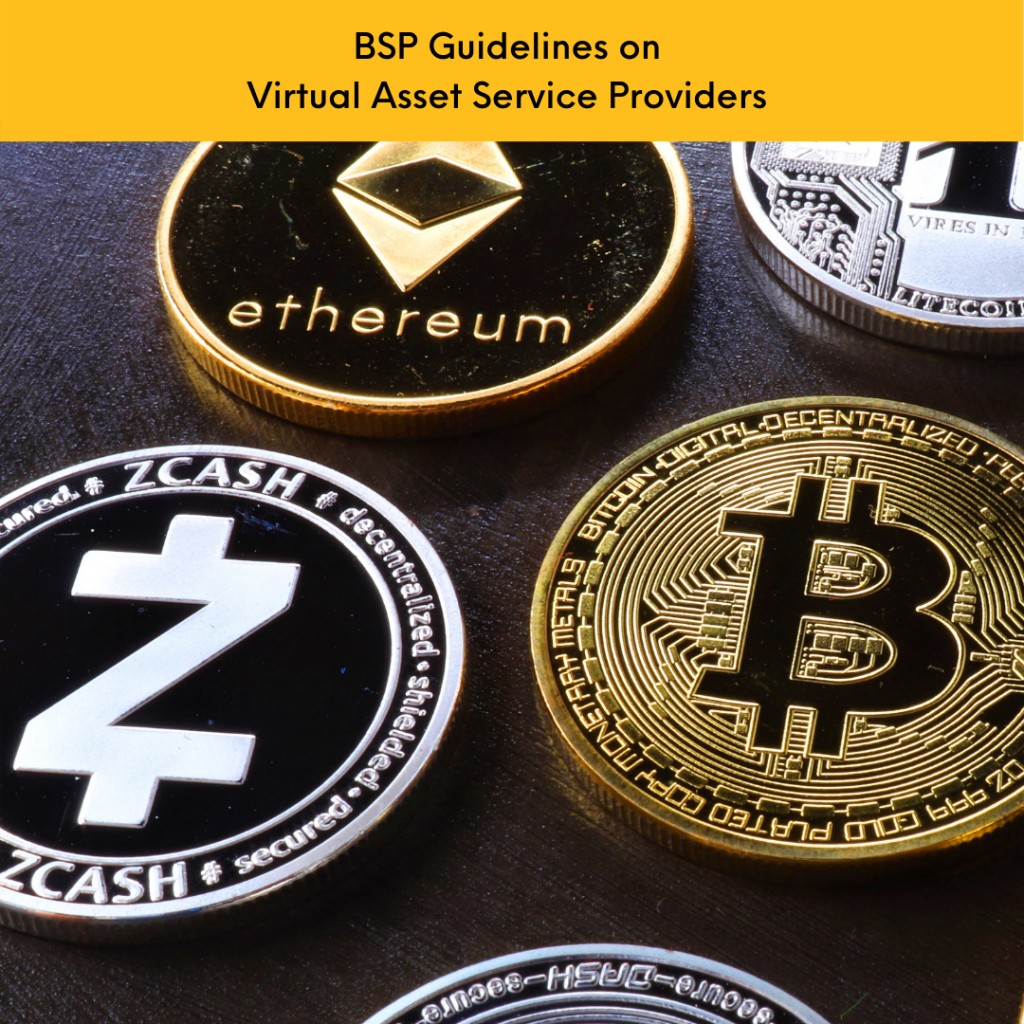 Published 10 May 2021, The Daily Tribune
The popularity of Virtual Assets (VAs) such as cryptocurrencies as an investment in the Philippines has been rapidly growing. Thanks to the unparalleled increase in value of top cryptocurrencies such as Bitcoin and Ethereum, more and more Filipinos have become interested in acquiring this novel asset class.
Virtual Assets are any type of digital unit that can be digitally traded or transferred and can be used for payment or investment purposes. VA systems are recognized by the Bangko Sentral ng Pilipinas (BSP) to have great potential in shaping the country's future financial ecosystem by providing faster and more economical means to transfer funds. Unfortunately, these VA systems also have the potential to be misused for money laundering, terrorist financing, and proliferation financing activities.
To protect the investing public and safeguard the integrity of the financial system while still encouraging financial innovation, the Bangko Sentral issued BSP Circular No. 1108-21 or Guidelines on Virtual Asset Service Providers (VASPs). These Guidelines shall replace the previous rules regarding Virtual Currency Exchanges, broadening the scope of activities covered by regulations.
The Guidelines shall govern VASPs that offer their services or engage in VASP activities in the Philippines. VASPs are entities that offer services that provide facility for the transfer or exchange of VAs, which involve one or more of the following activities:
1. exchange between VAs and fiat currencies;
2. exchange between one or more forms of VAs;
3. transfer of VAs; and
4. safekeeping and/or administration of VAs or instruments enabling control over VAs.
Because the foregoing activities facilitate the expedient transfer of funds and payment services among others, the BSP considers VASPs as money service businesses (MSBs). They are thus subject to the BSP's licensing requirements and regulatory expectations for MSBs, such as those on outsourcing, liquidity risk management, operational risk management, and information technology risk management, amongst others.
To operate as an MSB, the VASP must secure a Certificate of Authority to operate as such from the BSP. A VASP shall have a minimum paid-in capital of 50 million pesos if it provides for safekeeping and/or administration services for VAs. Otherwise, it shall only be required to have a minimum paid-in capital of 10 million pesos. Apart from the higher capitalization requirement, the BSP also requires that VASPs which provide wallet services for storing VAs must establish an adequate security framework to ensure the confidentiality, integrity, and availability of the data in their custody.
Further standards regarding the technology outsourcing, internal control system, and customer awareness measures provided in the Guidelines must also be complied with to safeguard the VA investors' interests.
VASPs are required to conduct customer due diligence when they establish business relations with any customer or undertake any occasional but relevant business transaction for any customer who has not otherwise established business relation with them. According to the Guidelines, a business transaction is considered relevant when a single transaction or two or more transactions believed to be linked have an aggregate value of P 5,000 or more.
Customer due diligence must also be conducted by the VASP where there is suspicion of money laundering or terrorist financing or where there is doubt about the veracity or adequacy of previously obtained customer identification data. Through these provisions, the use of VASPs by criminals and terrorists for their financial transactions shall be prevented.
The Guidelines also provide that VASPs and other BSP-supervised financial institutions that engage in or facilitate VA transfers shall consider all VA transfer transactions as cross-border wire transfers and shall comply with pertinent rules on wire transfers. For VA transfers amounting to Php 50,000 or more or its equivalent in foreign currency, both the originating institution and beneficiary institution must obtain and hold the information about each other such as their name and the account number used to process the transaction. Such information must be made available upon request by competent authorities. Further, enhanced due diligence shall be conducted in case of large value pay-outs exceeding Php 500,000 or its equivalent in foreign currency.
Existing VASPs such as COINS.PH and PDAX provide a great service by allowing retail investors to easily access and acquire virtual assets which have enormous potential for growth. However, they must be sufficiently regulated to secure the stability of our financial system and give the Filipino people much needed peace of mind when they invest their hard-earned money.
For comments and questions, please send an email to cabdo@divinalaw.com.