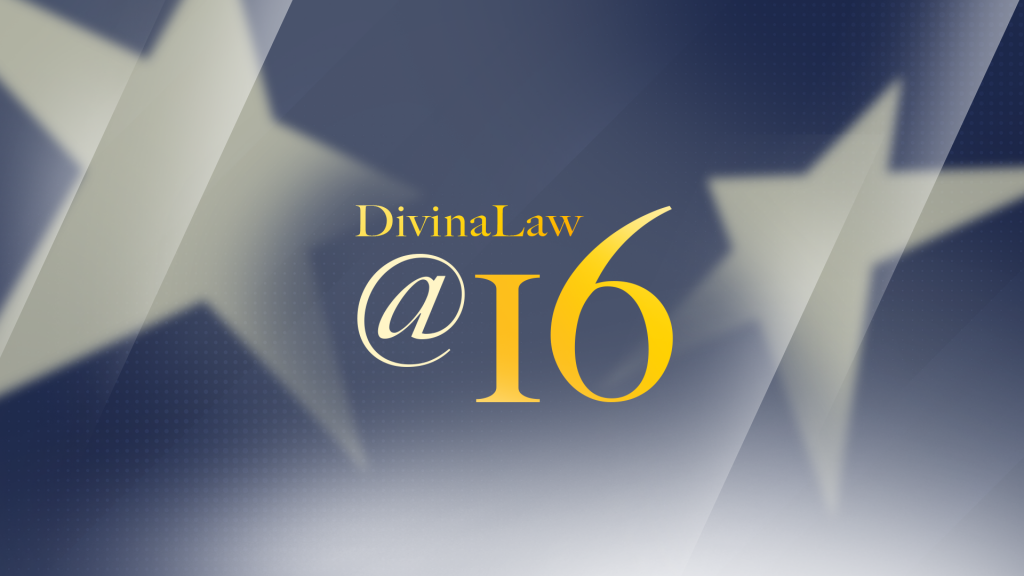 April 22, 2022
With quarantine restrictions now eased, DivinaLaw lawyers, staff, and valued clients gathered at the Shangri-La at the Fort Grand Ballroom to celebrate the Firm's 16th founding anniversary last April 19.
The event started with a Thanksgiving Mass followed by a sumptuous lunch. During the short program that followed, DivinaLaw recognized its 15 clients who have been with the Firm since year one. Loyalty award was given as well to employees who have been with the firm for 5, 10 and 15 years.
In his message, DivinaLaw Managing Partner Nilo T. Divina shared his vision for the Firm. He said, "When we gather again on our 20th anniversary, DivinaLaw, your law firm, will be one of the biggest and most dominant law firms in the country. No doubt our future plans are ambitious. No doubt they are grand, even bordering on hallucination. But, were we not only a dream 16 years ago? Did we not start as a mere ambition by one hallucinating lawyer 16 years ago?"
Watch this video for highlights of DivinaLaw's 16th anniversary celebration: https://youtu.be/0DTrSszbHRU.