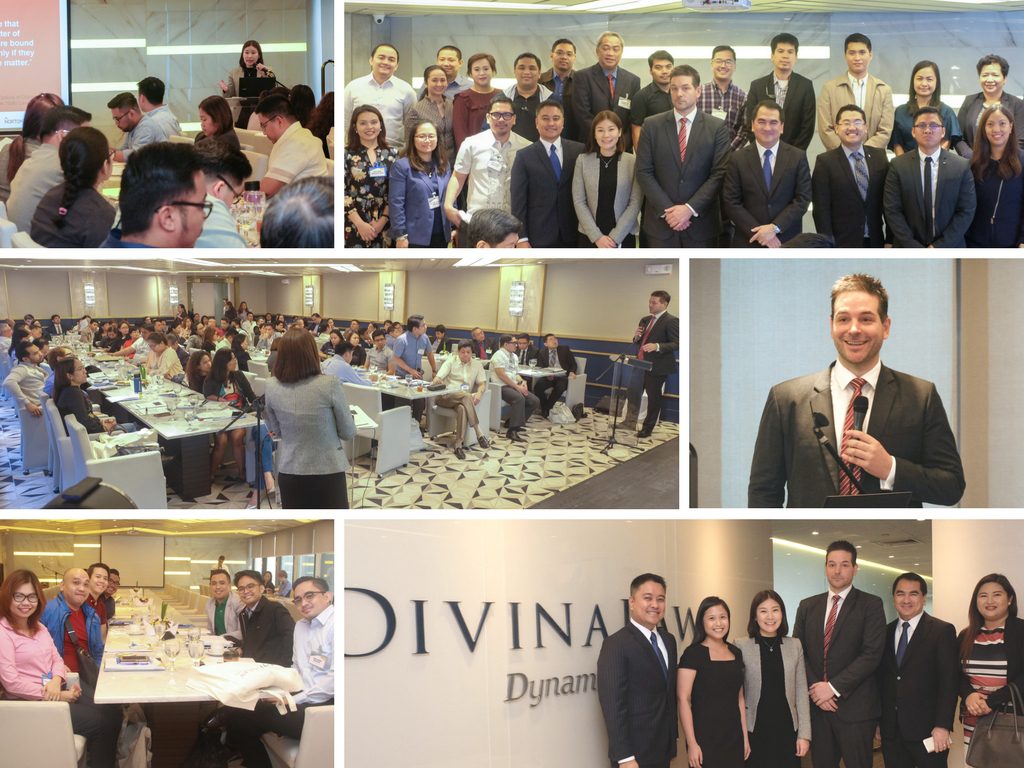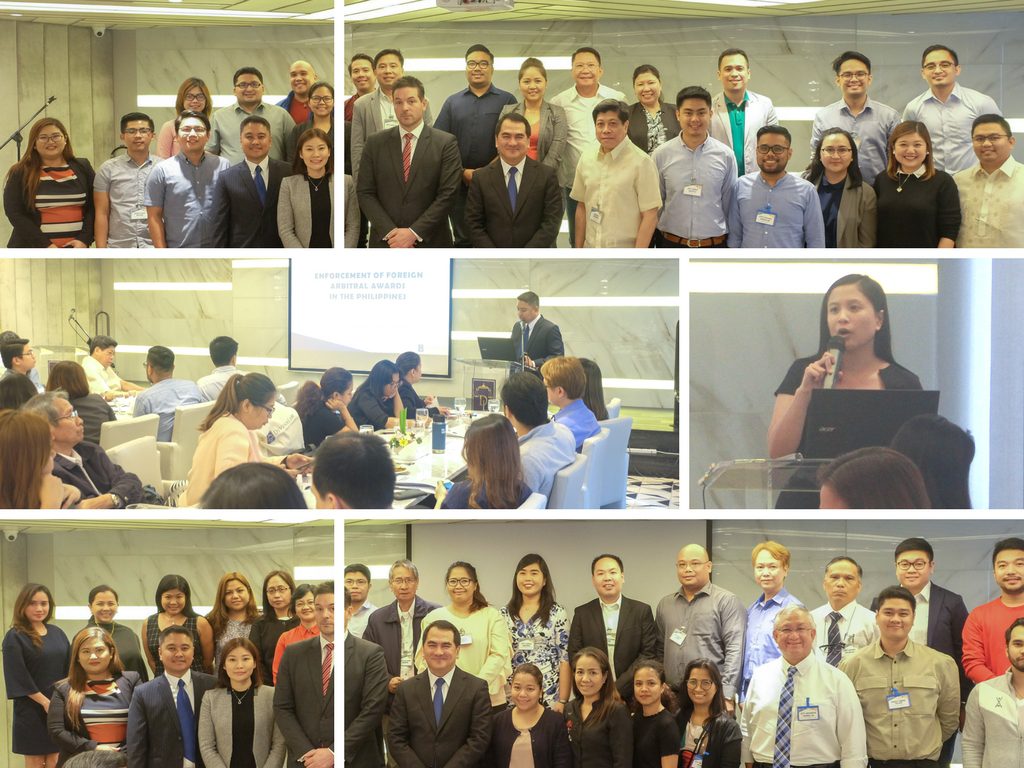 March 13, 2018
DivinaLaw successfully conducted the first ever certificate course on International Commercial Arbitration at a jam-packed venue in Makati City.
Over 80 lawyers, in-house counsels, civil servants, and decision makers from law firms, government agencies, private sector, and the Firm took part in the one-day seminar, where esteemed international and local international arbitration practitioners discussed the about the practice of international commercial arbitration in the country and how it will be beneficial for companies to include arbitration in all their contracts as a primary remedy: Atty. Kevin Nash, Deputy Registrar and Executive Director of the Singapore International Arbitration Centre; Atty. Maricef Valderrama, Associate at Allen & Overy; Atty. Adriana Uson-Ong, Associate at Norton Rose Fulbright-Singapore; and, Atty. Enrique dela Cruz, Jr., Senior Partner at DivinaLaw and a member of the London Court of International Arbitration.
In his closing remarks, DivinaLaw Managing Partner Atty. Nilo T. Divina reiterated that there is a constant need for learning, and DivinaLaw is more than willing to provide for that need.