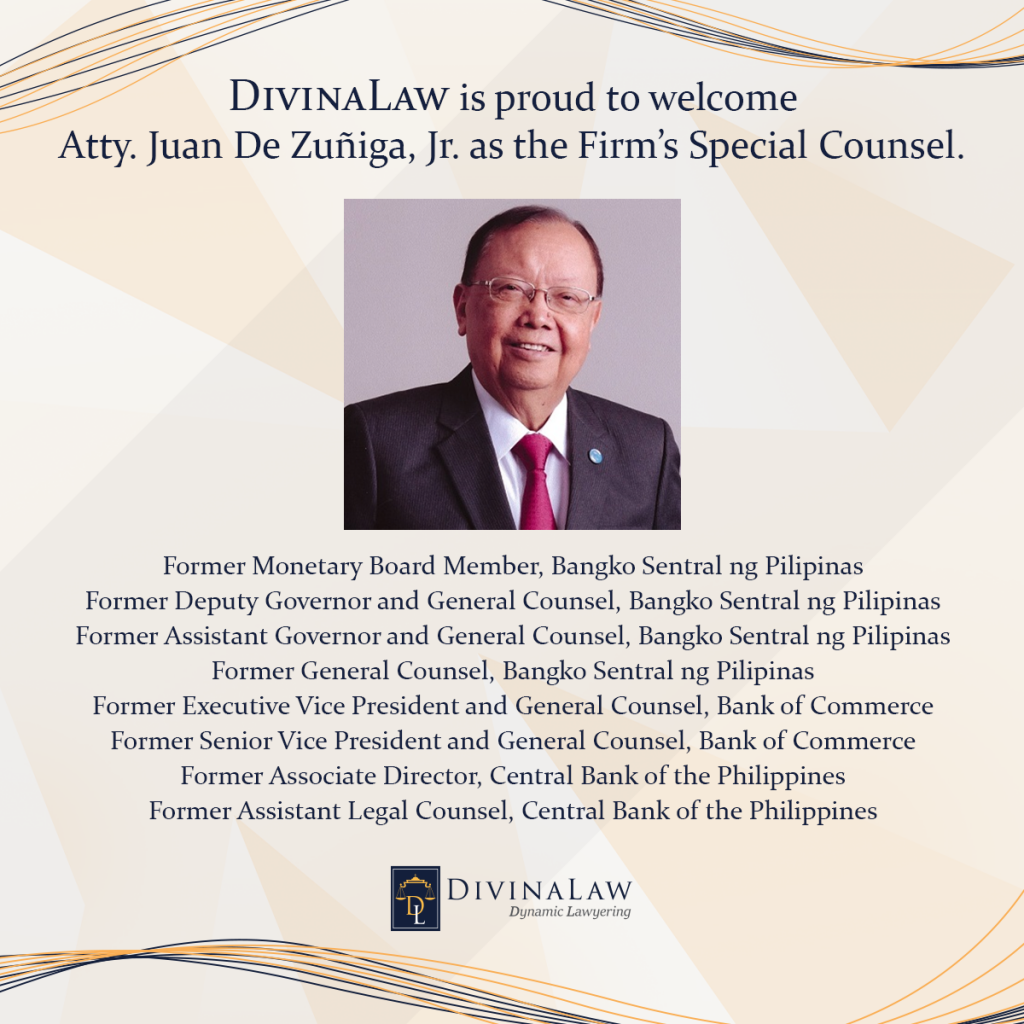 July 7, 2020
DivinaLaw is pleased to announce that Atty. Juan De Zuñiga, Jr. has joined the Firm as Special Counsel.
With over 40 years of experience in the banking industry, Atty. De Zuñiga's unparalleled insight will further strengthen the Firm's Banking and Finance practice.
He most recently served as Monetary Board member of the Bangko Sentral ng Pilipinas (BSP) and was also previously its Deputy Governor and General Counsel.
Under his editorship, BSP published three law books annotating all the banking laws of the country. He is also a professional lecturer of the Philippine Judicial Academy of the Supreme Court and a columnist of the Manila Bulletin.
He received his Bachelor of Arts and Bachelor of Laws degrees from the Far Eastern University and was a fifth placer in the bar examinations.