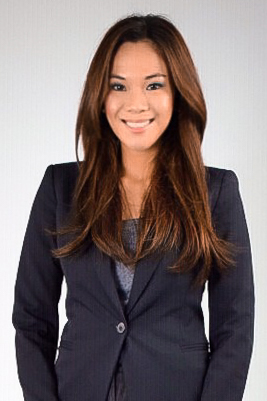 DivinaLaw's Senior Associate Camille Aromas has been awarded the prestigious Chevening Scholarship for the academic year 2017 to 2018, along with 27 other Filipino grantees. She will start her term in September of this year to pursue her Master of Laws in Comparative and International Dispute Resolution at the Queen Mary University of London.
The Chevening Scholarship Program, given by the government of the United Kingdom (UK), supports study at UK universities – mostly one-year Master's degrees – for individuals with demonstrable potential to become future leaders, decision-makers, and opinion formers.
Aromas is part of DivinaLaw's dispute resolution practice group, and the main counsel of the Firm's Singapore office.
"I couldn't be any more excited and I am so proud to represent the Firm and the country in this journey. My vision is to elevate the status of the Philippines as an alternative dispute resolution (ADR) hub, where the use of arbitration and other modes of dispute resolution other than resolution by a court, is the primary means of resolving conflict; and where the Philippines is a compelling destination for business by bringing more reliable adjudication to commercial disputes. My Master of Laws degree at Queen Mary will definitely equip me with useful tools to turn that vision into reality," Aromas said.
Aside from Aromas, other DivinaLaw lawyers were previously granted Chevening Scholarships. Senior Partner Atty. Estrella Elamparo pursued a Master's Degree in Health Care Ethics and Law in 2002 at the University of Manchester, while another Senior Partner Atty. Enrique dela Cruz obtained his Master of Laws degree major in International and Comparative Business Law in 2005, as well as a Masters course in International Trade Law from the University College London in 2006.