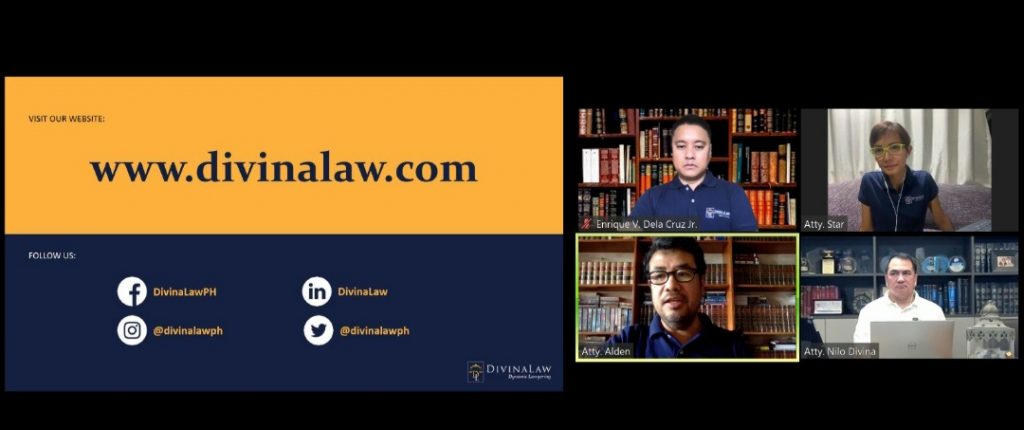 April 20, 2020

DivinaLaw has successfully concluded its webinar on "Navigating the New Norm: Legal Perspectives in the Time of COVID-19." Moderated by senior partner Atty. Estrella C. Elamparo, the online discussion drew over 330 participants from both the private and public sectors in different parts of the country.

Managing partner Atty. Nilo T. Divina spoke on the topic of invoking the force majeure clause in agreements, senior partner Atty. Alden Francis C. Gonzales shared about DOLE advisories and the government's relief measures for both employees and employers, while senior partner Atty. Enrique V. Dela Cruz discussed the data privacy guidelines under the Telecommuting Act and the employer's responsibility to protect the personal data of a COVID-19 positive employee.

Today's webinar is only the first among a series of webinars organized by the Firm. Follow and like our Facebook page (facebook.com/divinalawph) to get updates on our upcoming webinars.