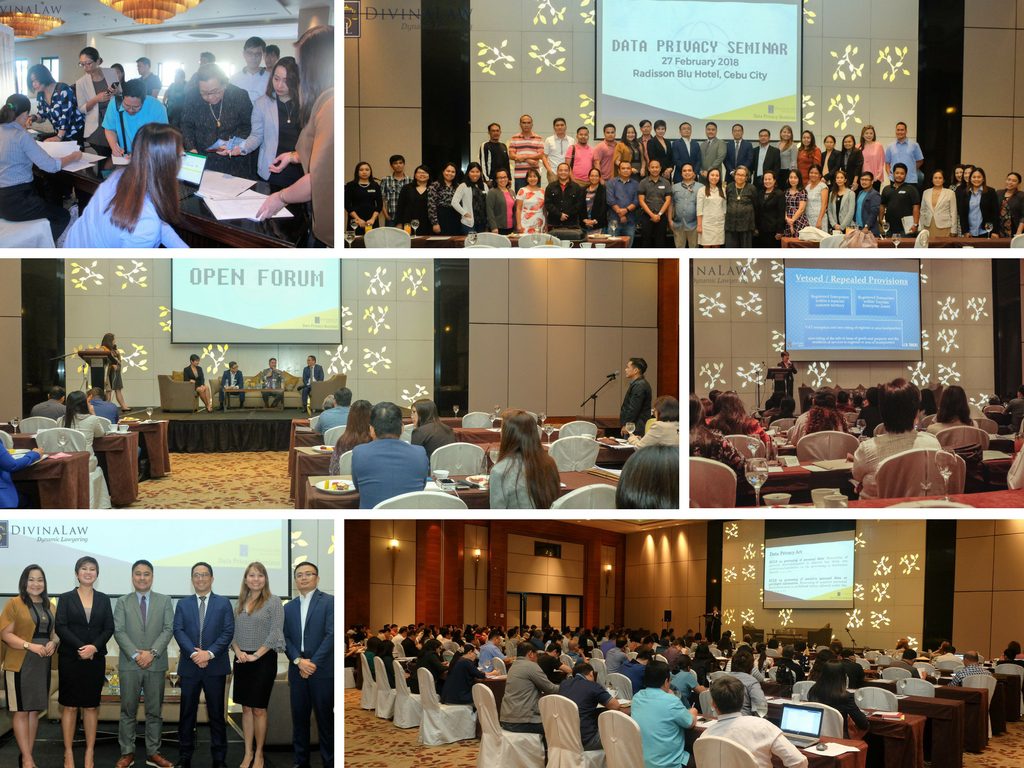 February 27, 2018
DivinaLaw has recently concluded the Data Privacy Act seminar at a jam-packed Santa Maria ballroom of the Radisson Blu Hotel in Cebu City.
DivinaLaw lawyers Senior Partner Enrique dela Cruz, Jr., Partner Floro C. Balato Jr, and Senior Associates Paula Danica B. Landayan and Jay-r C. Ipac discussed the Data Privacy overview, implementing rules and regulations, compliance, and best practices to companies that process personal data.
Over 100 decision makers, officials, entrepreneurs, human resources heads, legal counsels and consultants from various industries in Cebu City—schools, medical centers, real estate developers, business process outsourcing companies, resorts, food manufacturing companies, and retail chains—attended the event.
"We are happy to have reached out to our stakeholders in Cebu City. Our goal is to provide information and education to stakeholders about laws—especially the new ones—and how it will affect them and their businesses," said Atty Nilo T. Divina, DivinaLaw Managing Partner.
This seminar marks the first of a series of seminars that DivinaLaw will conduct in key cities all over the country.