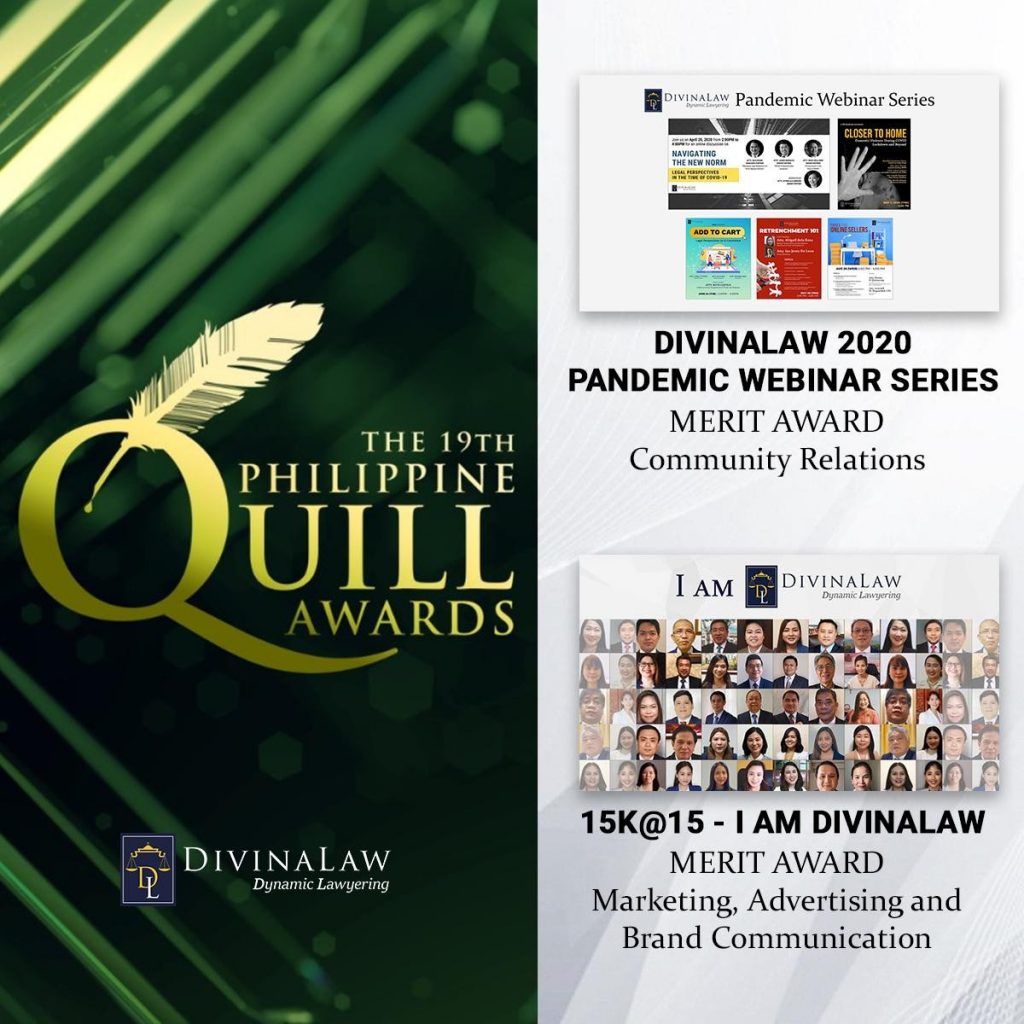 18 August 2022

DivinaLaw added another feather in its cap following recent wins in the 19th Philippine Quill Virtual Awards. The Firm received two Quill awards from the International Association of Business Communicators (IABC) Philippines.
DivinaLaw received a Merit Award in the Community Relations category for the "DivinaLaw 2020 Pandemic Webinar Series." From April to August 2020, the Firm organized a free webinar each month on topics such as COVID-19 related labor issuances, retrenchment, data privacy, force majeure, e-commerce and taxes for online sellers, and domestic violence.
DivinaLaw also received a Merit Award in the Marketing, Advertising and Brand Communication category for "15K@15 – I Am DivinaLaw," an online video campaign which was launched as part of the Firm's 15th anniversary celebration last year.
The Philippine Quill is the country's most prestigious award in the field of business communication. Awardees are recognized for their exemplary communication research, programs, skills, and creative work. It is organized by IABC Philippines, an association of top business, industrial and organization communicators and professionals.