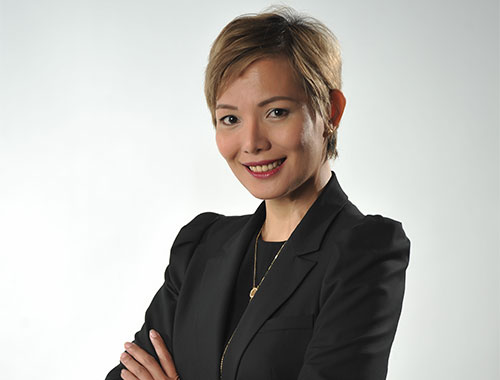 DivinaLaw Senior Partner Atty. Estrella C. Elamparo made history by receiving the first Woman Lawyer of the Year award from the Asian Legal Business Southeast Asia Law Awards 2017, recently held at the St. Regis Hotel in Singapore.
The Southeast Asia Law Awards is an annual recognition given by the Asian Legal Business—a publication under Thomson Reuters—to the top legal practitioners in the region and in India.
DivinaLaw is the only Filipino firm to win an award this year.
Atty. Elamparo's stellar 20-year legal career includes serving as a public prosecutor with the Department of Justice, a director of the Philippine Stock Exchange, and a general counsel with the Philippines' most profitable government financial institution and pension fund.
As Head of DivinaLaw's Corporate and Criminal Litigation Group, Atty. Elamparo has handled complex commercial litigation including arbitration and criminal cases and led the firm in winning several landmark precedents.
She also represents clients in contract negotiations involving derivatives, investments, procurement, banking, securities, mergers and acquisitions and insurance.
She also leads DivinaLaw's Crisis Management team that provides wholistic legal and public relations support to clients in crisis situations.
Atty. Elamparo received her degree in Bachelor of Laws from the University of the Philippines. She also earned her Master of Arts in Healthcare Ethics and Law at the University of Manchester in England, through a Chevening scholarship.