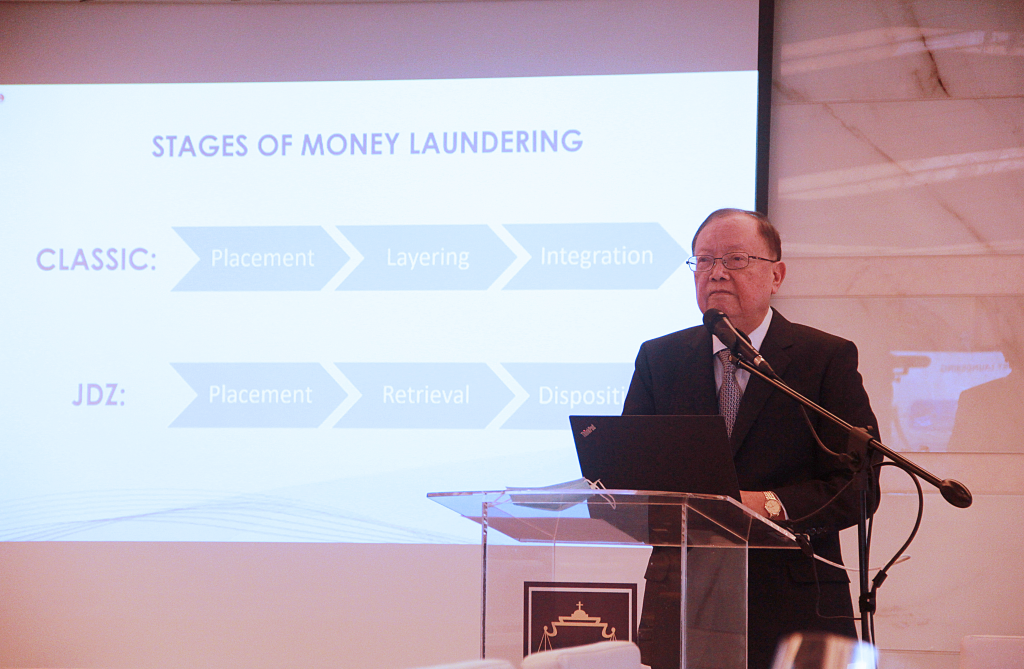 January 29, 2021
Aligned with its thrust to deliver excellent client service, DivinaLaw has resumed its learning series on banking and finance. In his most recent learning session, DivinaLaw Special Counsel Atty. Juan De Zuñiga, Jr. discussed the Anti-Money Laundering Act of 2001 (Republic Act No. 9160). Atty. De Zuñiga joined DivinaLaw last year upon his retirement from the Bangko Sentral ng Pilipinas where he most recently served as Monetary Board member and previously served as deputy governor and general counsel of the BSP.
Atty. De Zuñiga, who helped draft the country's anti-money laundering law, defined money laundering in four simple words: making dirty money clean.
"The money launderer has only one motive in mind: to place the laundered money beyond the reach of the authorities. In criminal law, the fruits of the crime are subject to seizure, forfeiture, and confiscation. To avoid that consequence, they need that money cleansed. That is money laundering."
De Zuñiga, Jr. gave a brief background on the drafting and passage of RA No. 9160 and discussed the features of the law. He shared the characteristics of suspicious transactions, covered persons who are obligated by law to report such transactions, and how these reported transactions are processed. Instances where the suspicious transactions may be tied to a predicate crime then leads to the filing of a case.
"The purpose of the Anti-Money Laundering Law is to criminalize money laundering, separate the money launderer from his funds, and to free society from the evil effects of money laundering." 
RA No. 9160, the country's anti-money laundering law, was enacted on October 17, 2001. Last week, the Senate and House of Representatives ratified the final version of a bill that will further strengthen the law.