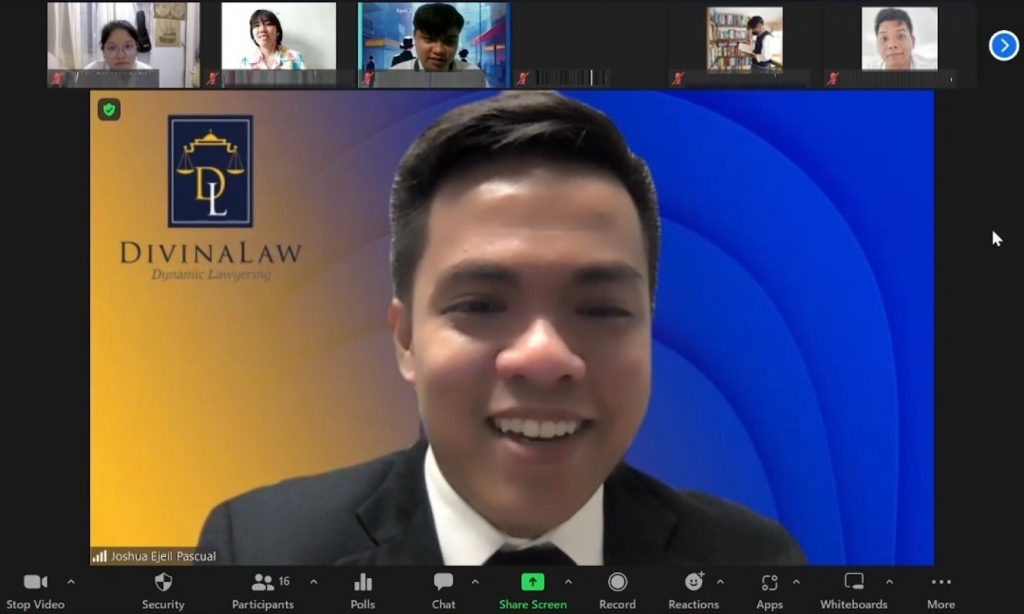 April 26, 2023
DivinaLaw's recent Bar passer, Joshua Ejeil A. Pascual was invited to talk about his law school experience with students of the University of the Philippines (UP) Department of History.
With the aim to expose History students to various career paths, the online career talk was organized by AngKas Core Group, volunteer arm of the Department.
Pascual shared how his degree in History prepared him for law school and for his current responsibilities at the Firm. He graduated magna cum laude from UP with a Bachelor of Arts in History and earned his Juris Doctor from the same university. Pascual is a member of DivinaLaw's Litigation team and is one of the 15 Underbar Associates of the Firm who all passed the 2022 Bar Examinations.